Allegro MicroSystems Launches First Magnetic Gear Tooth Sensor IC Designed for Traction Motors
十一月 19, 2019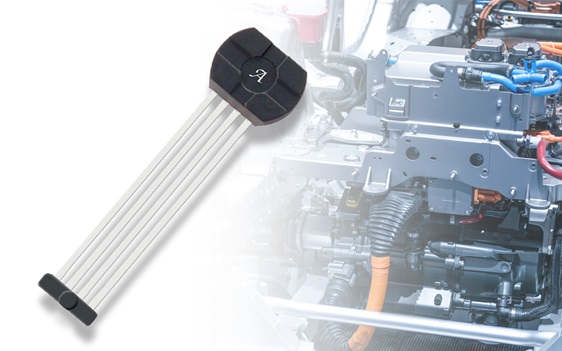 Allegro MicroSystems Launches First Magnetic Gear Tooth Sensor IC Designed for Traction Motors
十一月 19, 2019
Built on decades of automotive speed sensor technology
Allegro MicroSystems, a global leader in power and sensing solutions for motion control and energy efficient systems, today announced the launch of the ATS17501, the industry's first gear tooth sensor IC designed to provide incremental position for electric vehicle traction motors operating up to 30k RPM. The device addresses engineers' most pressing traction motor challenges—including vibration at startup and running mode, high rotational speed, mechanical space constraints, high operating temperatures, and ISO 26262 safety requirements.
Market-leading features include:
High speed switching up to 40kHz (30k RPM operation)
Advanced algorithms to suppress undesired output pulses at startup and running mode
Patented integrated magnet package reduces design complexity and enables smaller motors
Operating temperature up to 160°C
ASIL-B compliance (pending assessment)
Electric vehicles are becoming increasingly prevalent as original equipment manufacturers OEMs are required to comply with air quality, fuel efficiency, and vehicle safety standards. With the Electric and Hybrid Vehicle market forecasted to explode within the next few years, the use of traction motors to address these requirements presents new challenges to engineers designing electric motor control systems. The ATS17501 is at the forefront of addressing these challenges.
Addresses high rotational speed with market-leading bandwidth
The ATS17501 provides high speed switching up to 40 kHz—the highest in the industry. The device directly measures rotating ferrous gears up to 30k RPM and provides an incremental encoded output with speed and direction information on a dual channel interface.
Solves for traction motor vibration at startup and running mode
The ATS17501 incorporates the most advanced digital signal processing for vibration robustness and is built on Allegro's SolidSpeed Digital Architecture™ to provide electric motor commutation information. The ATS17501 also offers highly adaptive performance that performs through environmental and mechanical shifts and perturbations.
"The digital architecture is flexible, intelligent and provides high-resolution quadrature speed outputs with the stray field immunity provided by differential hall sensing architectures." says Karl Scheller, Design Director for Allegro Speed Sensors.
Fully integrated package solves for space constraints
The over molded 4-pin SIP SG package fully integrates a magnet to optimize performance over air gap and temperature. This integrated package provides the highest levels of reliability and predictability required for space-constrained traction motor applications.
Built to stringent safety standards, addresses emissions mandates
Using a certified ISO 26262:2011 safety design process, the ATS17501 incorporates real-time diagnostics to achieve an ASIL-B(D) rating as a safety element out of context (pending assessment).
"Traction motors used in vehicles have great potential to address air quality and fuel efficiency mandates and contribute to a healthier environment," explains Scheller. "Addressing these challenges aligns well with Allegro's vision of offering more sustainability through technology."
The ATS17501 broadens the company's leadership in electric motor speed sensors, alongside the ATS605 back-biased SG package. Samples are now available and can be requested through your local sales office or online today.