Allegro MicroSystems, LLC introduces a new automotive sinusoidal sensorless BLDC fan driver IC
3月 13, 2018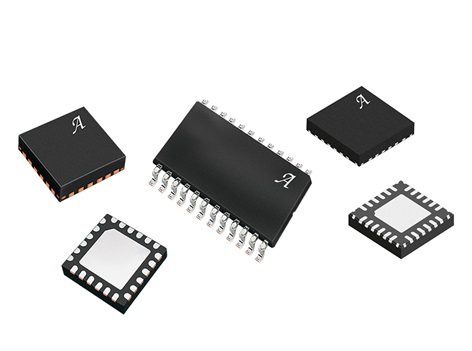 Allegro MicroSystems, LLC introduces a new automotive sinusoidal sensorless BLDC fan driver IC
3月 13, 2018
Designed for Use in a Wide Range of Motors, Loads, and Applications
Allegro MicroSystems, LLC announces a new sensorless BLDC controller that is the most advanced solution on the market today. Allegro's automotive version of the A5932 is a three-phase BLDC motor controller solution that is targeted at high-power automotive fan applications with very low vibration and audible noise requirements. MOSFET gate driver outputs permit motor currents that can be scaled to fit the applications requirements. A user friendly GUI interface means fast evaluation and a shorter time to market. Key automotive applications include seat, battery, infotainment and headlamp cooling fans.

The motor speed is controlled by applying a duty cycle command to the speed (SPD) input. The SPD input is allowed to operate over a wide frequency range. A sinusoidal voltage profile is applied to the windings of the motor at startup to quietly start up and gradually ramp up the motor to the desired speed. This new device has a 5.5 to 50 input voltage rating with an operating range of -40° to 150°C.

The A5932 is available in a 24-contact 4 mm × 4 mm QFN with exposed thermal pad (suffix ES), and a 24-lead TSSOP with exposed thermal pad (suffix LP). The QFN package is supplied in a wettable flank allowing visual PCB solder inspection. These packages are lead (Pb) free, with 100% matte-tin leadframe plating.
Please click here to request a copy of the A5932 three-phase BLDC motor controller datasheet.