Allegro MicroSystems, Inc. Announces a New Dual LNB Supply and Control Voltage Regulator
3月 06, 2012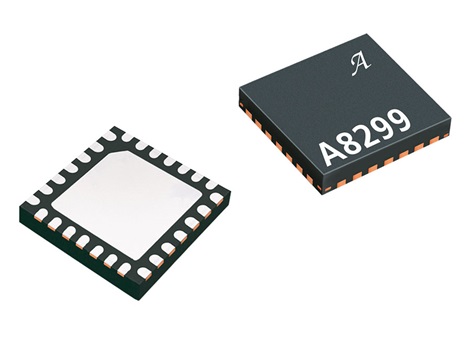 Allegro MicroSystems, Inc. Announces a New Dual LNB Supply and Control Voltage Regulator
3月 06, 2012
A Small, Low-height Component Profile Solution with Increased Reliability
Worcester, MA – Allegro MicroSystems, Inc. announces a robust, dual –channel low-noise block (LNB) regulator with an adjustable current limit and improved diagnostics requiring minimal supply current. Intended for analog and digital satellite receivers, this dual low noise block converter regulator (LNBR) is a monolithic linear and switching voltage regulator, specifically designed to provide the power and the interface signals to an LNB down converter via coaxial cable.
Allegro's A8299 requires few external components, with the boost switch and compensation circuitry integrated inside of the device. The features, functions, and high level of performance and robustness easily meet or exceed OEM requirements for the latest satellite set top box designs. Note this is similar to Allegro's electrolytic capacitor-based A8297, but the A8299 adds the ability to use ceramic capacitors for an even smaller solution size.
The A8299SETTR-T is supplied in a small, low-profile 5 mm x 5 mm, 0.90 mm QFN-28 package (suffix ET).