Allegro MicroSystems, LLC Introduces New Two-Wire ABS Wheel Speed Sensor IC With Integrated Capacitor
7月 08, 2014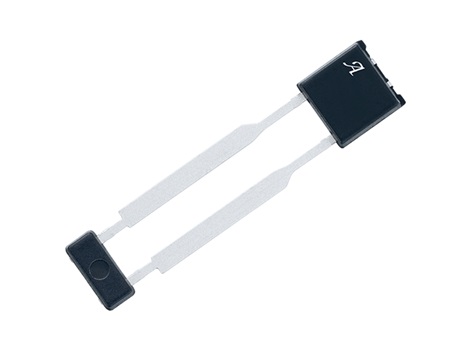 Allegro MicroSystems, LLC Introduces New Two-Wire ABS Wheel Speed Sensor IC With Integrated Capacitor
7月 08, 2014
Market Leading Performance in a Very Small Package
Worcester, MA – Allegro MicroSystems, LLC introduces a new Hall-effect based integrated circuit (IC) that provides a user-friendly solution for true zero-speed digital ring magnet and gear tooth sensing in two-wire applications. Allegro's A1688 wheel speed sensor IC is targeted at the automotive market and contains industry leading features such as outstanding pitch deviation accuracy, consistent ICC distribution: >6 sigma, low jitter and enhanced EMC performance, and simple module assembly by utilizing a built-in cap and wider lead width/spacing.
The integrated circuit incorporates a dual-element Hall-effect circuit and signal processing that switches in response to differential magnetic signals created by magnetic encoders, or, when properly back-biased with a magnet, from ferromagnetic targets. The device contains a sophisticated digital circuit that reduces magnet and system offsets, calibrates the gain for air gap independent switch points, and provides true zero-speed operation. Signal optimization occurs at power-up through the combination of offset and gain-adjust and is maintained throughout operation with the use of a running-mode calibration scheme. Running-mode calibration provides immunity from environmental effects such as micro-oscillations of the sensed target or sudden air gap changes.
The regulated current output is configured for two-wire interface circuitry and is ideally suited for obtaining speed information in wheel speed applications. The Hall element spacing is optimized for high resolution, small diameter targets. The A1688 is offered in the UB package, which integrates the IC and a high temperature ceramic capacitor in a single overmolded SIP package. The package is lead (Pb) free, with 100% matte-tin leadframe plating. The integrated capacitor provides enhanced EMC performance with reduced external components.