Allegro MicroSystems, Inc. Announces A New Four-Channel Led Driver IC For Automotive Interior Lighting
March 26, 2013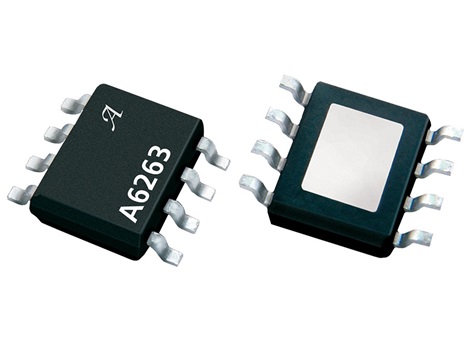 Allegro MicroSystems, Inc. Announces A New Four-Channel Led Driver IC For Automotive Interior Lighting
March 26, 2013
AEC Q100 Qualified
Worcester, MA– Allegro MicroSystems, Inc. announces a new addition to their existing automotive qualified LED driver IC family. The new A6263 is a linear, programmable current regulator providing up to 100 mA from each of four outputs to drive arrays of high brightness LEDs. It is targeted at the automotive market with end applications to include map and dome lighting as well as exterior accent lighting.
The device outputs can be connected in parallel or left unused as required. The regulated LED current from each output is set by a single reference resistor. Current is matched in each string without the use of ballast resistors. Driving LEDs with constant current ensures safe operation with maximum possible light output. The IC provides protection against the following common faults:
LED string shorted to GND
Single or multiple LED short
LED string open
IC pin open/short
Over temperature
If one LED string is open or shorted to ground, the offending string is disabled, while other LED strings continue to work. A temperature monitor is included to reduce the LED drive current if the chip temperature exceeds a thermal threshold. If necessary, this thermal de-rating threshold can be adjusted or disabled.
Allegro's A6263KLJTR-T is offered in an 8-pin SOICN package (suffix LJ) with exposed thermal pad for enhanced thermal dissipation.