Allegro MicroSystems, LLC Announces a New "5th GENERATION" Single LNB Regulator
September 10, 2013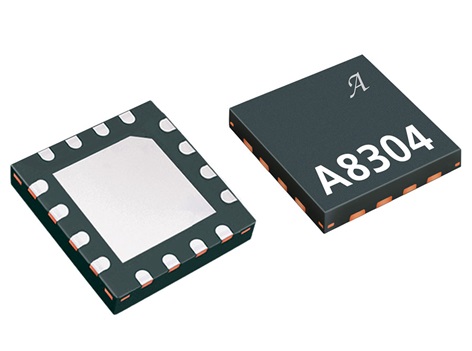 Allegro MicroSystems, LLC Announces a New "5th GENERATION" Single LNB Regulator
September 10, 2013
Higher Switching Frequency and Lower Supply Current
Worcester, MA – Allegro MicroSystems, LLC announces the newest release in a family of single Low Noise Block Regulators (LNBRs) for satellite receiver applications. Allegro's A8304 LNBR is a monolithic linear and switching voltage regulator, specifically designed to provide the power and the interface signals to an LNB down converter via coaxial cable.
The A8304 requires few external components, with the boost switch and compensation circuitry integrated inside of the device. The 704 kHz switching frequency and user-controlled output current limit minimize the size of the passive filtering components. The I²C™-compatible interface provides control capabilities for complex system requirements, as well as diagnostic capabilities for system fault reporting. A sleep pin is also available to maximize power savings and to quickly shut down the device if needed, without using I²C™ control. New control features for output source and sink current are also implemented in this latest generation device.
The A8304SESTR-T is provided in a very small 3 × 3 mm QFN package (suffix ES) with exposed pad for thermal dissipation. It is lead (Pb) free, with 100% matte tin leadframe plating.