Allegro MicroSystems, LLC Announces New DC-DC Converter Module Series
October 16, 2013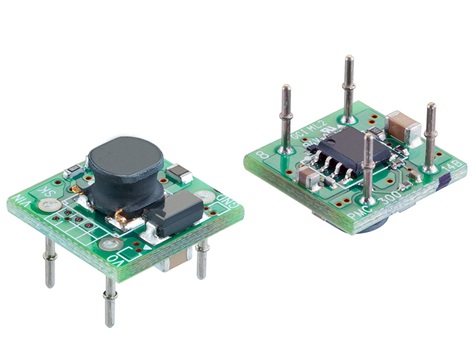 Allegro MicroSystems, LLC Announces New DC-DC Converter Module Series
October 16, 2013
Designed for small space and high efficiency applications
Worcester, MA – Allegro MicroSystems, LLC announces a new DC-DC converter module series that is targeted at the telecommunications and consumer markets. The BR300 series is non-isolated step down type DC/DC converter module. The single module includes a control IC, inductor, ceramic capacitor, and standoff pins. This module provides a complete DC - DC converter solution, requiring few external components. This new series is offered by Allegro and manufactured and developed by Sanken Electric Co., Ltd. in Japan.
The BR300 series has an input voltage range of 8 to 30 V and includes a step-down chopper circuit topology. It has a switching frequency of 350 kHz with an output of 5 V, 1 A and 5 W. Through the use of high-frequency technology it can be configured simply, reducing overall design time, allowing the reuse of designs, to save space on the application PCB.
Key protection features include overcurrent protection (OCP) with automatic restart as well as thermal shutdown protection (TSD).