Allegro MicroSystems, LLC Introduces New Automotive Bipolar Stepper Motor Driver IC or Dual DC Motor Driver IC
October 24, 2017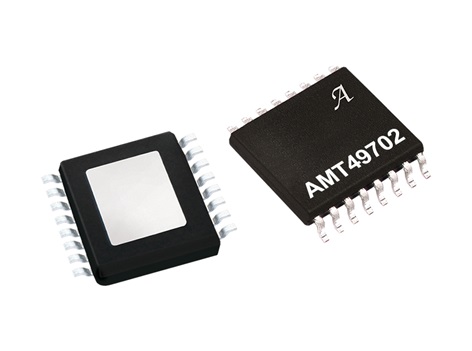 Allegro MicroSystems, LLC Introduces New Automotive Bipolar Stepper Motor Driver IC or Dual DC Motor Driver IC
October 24, 2017
Single Supply Eliminates Need for External LDO
Allegro MicroSystems, LLC introduces a new automotive bipolar stepper motor driver IC or dual DC motor driver IC that is designed for pulse-width-modulated (PWM) control of low-voltage stepper motors and dual or single high current DC motors. Allegro's AMT49702 is capable of output currents up to 1 A per channel and operating voltages from 3.5 to 15 V. Key applications include: Heads-up-Display (HUD) – mirror positioning and dust cover, Navigation – screen lift, Driver Attention Monitor – camera movement or focus, and Steering Wheel Feedback – vibration alert.
The AMT49702 is an automotive-grade device and is tested across extended temperature and voltage ranges to ensure compliance in automotive or industrial applications. It has an internal fixed off-time PWM timer that sets a peak current based on the selection of a current sense resistor. An output fault flag is provided that notifies the user of a TSD or overcurrent protection event.


The AMT49702 is supplied in a low-profile 16-lead TSSOP (suffix "LP") with exposed power tab for enhanced thermal dissipation.
Please click here to download a copy of AMT49702 Dual DMOS Full-Bridge Motor Driver data sheet.