Allegro MicroSystems, Inc. Announces New 3.0 A Buck LED Driver
9月 18, 2012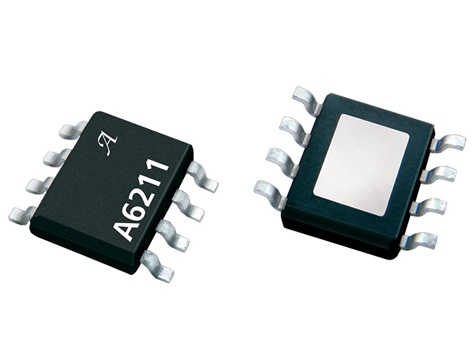 Allegro MicroSystems, Inc. Announces New 3.0 A Buck LED Driver
9月 18, 2012
Designed to Drive High Power LEDs
Worcester, MA – Allegro MicroSystems, Inc. announces the release of a new switching buck regulator LED driver that provides constant-current output to drive high-power LEDs. With a wide input supply voltage from 6 to 48 V, Allegro's A6211 device integrates a high-side N-channel MOSFET switch for DC-to-DC stepdown (buck) conversion. A true average current is output using a cycle-by-cycle, controlled on-time method. This new device has significant fault protection advantages including design techniques to address pin-pin shorts, pin-ground shorts and open and shorted external components. It was designed for the consumer, industrial, and architectural lighting markets in addition to light bars for scanners and multifunction printers.
The LED current is user-configurable by an external current sense resistor, allowing the output voltage to be set to optimize constant-current supply for a wide variety of LED array configurations, This includes multiple LEDs in series, in a single string or parallel strings, while ensuring optimal system efficiency. LED dimming is accomplished by a direct logic input pulse width modulation (PWM) signal at the enable pin. The enable pin is also designed to accommodate connection to the Vin supply to allow simple on/off operation without a separate enable signal.
The A6211GLJTR-T is provided in a compact 8-pin narrow SOIC package (suffix LJ) with exposed pad for enhanced thermal dissipation. It is lead (Pb) free, with 100% matte tin leadframe plating.