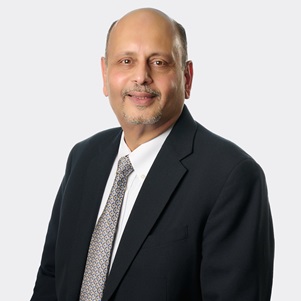 Vijay Mangtani, Allegro's Vice President of the Power IC Business Unit, has helped drive the growth of our Motor Driver and Power Management segments. He came to Allegro in 2004 with extensive experience in the semiconductor industry. Vijay has previously held business management positions at Maxim and business/applications management positions at Infineon Technologies.
Vijay earned his BSEE, Power Electronics from Saurashtra University and holds more than 30 U.S. patents.
Vijay is a member of Electrical and Computer Engineering Advisory Board for Worcester Polytechnic Institute (WPI).