Allegro MicroSystems, LLC Announces New Simple Yet Robust Automotive Linear Regulator IC
December 04, 2015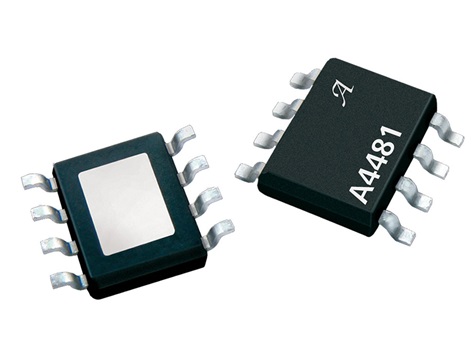 Allegro MicroSystems, LLC Announces New Simple Yet Robust Automotive Linear Regulator IC
December 04, 2015
50 V Load Dump Rating with Short-to-Battery Protection
Worcester, MA – Allegro MicroSystems, LLC announces a new, AEC-Q100 qualified, linear voltage regulator IC with control, diagnostics, and protection features that address requirements of automotive applications. Allegro's A4481 regulates input voltages between 5.25 to 40 V, down to a 5 V ±1% accurate output voltage, and is able to supply up to 50 mA of load current. This new device is designed to power sensors, low power microcontrollers and transceivers in interior and underhood automotive control units.
The diagnostic output from the A4481 includes a Power OK (POK) output. Protection features include output protection from a short-to-battery event up to 32 V, for instance in the case of a wiring harness fault. Protection also includes input undervoltage lockout (UVLO), foldback overcurrent protection, output undervoltage and overvoltage protections (UV/OVP), and thermal shutdown (TSD).
The A4481KLJTR-T device is available in an 8-pin SOIC package with exposed pad for enhanced thermal dissipation. It is lead (Pb) free, with 100% matte-tin leadframe plating.