Allegro MicroSystems and BMW Group Collaborate on High Efficiency Traction Inverters for Battery Electric Vehicles
October 17, 2023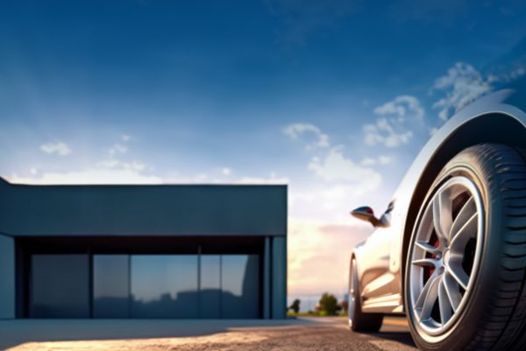 Allegro MicroSystems and BMW Group Collaborate on High Efficiency Traction Inverters for Battery Electric Vehicles
October 17, 2023
Expanded Partnership Highlights Significant EV Growth Opportunity, as well as Increased Investment in R&D and Inverter Technology
Manchester, NH, October 17th, 2023 – Allegro MicroSystems, Inc. ("Allegro") (Nasdaq: ALGM) a global leader in power and sensing semiconductor technology for motion control and energy-efficient systems, today announced that BMW Group (Nasdaq: BMWYY), the world's leading premium manufacturer of automobiles and motorcycles, has selected Allegro as the sole Current Sensor IC supplier for BMW Group's traction inverter systems used across the company's entire fleet of Battery Electric Vehicles.
As the market leader in Magnetic Sensing, Allegro's Current Sensor integrated circuits ("ICs") deliver market-leading accuracy in the measurement of electrical current flowing through the vehicle motors. This accuracy enables precise motor control, leading to a superior driving experience and an extended driving range by minimizing power losses.
The IC's built-in overcurrent detection and self-diagnostics enable BMW to meet the highest level of safety and reliability while reducing the number of components used in the traction inverter.
"For more than two decades, Allegro has worked closely with leading automotive customers to develop innovative, high-performance Magnetic Sensors that help increase the power density and improve the efficiency of power electronic systems used in electric vehicles," said Michael Doogue, Allegro's Chief Technology Officer. "We appreciate our strong relationship with the BMW Group, whose innovative mindset, focus on high performance, and technical insights positively influence Allegro's technology and product roadmaps. Our expertise in Hall, TMR, coreless technologies and Automotive Safety Integrity Level (ASIL) rated sensors enables our customers to meet their design targets and accelerate their time to market."
For more information regarding Allegro's innovative Current Sensor ICs please visit Current Sensors | Allegro MicroSystems.
About Allegro MicroSystems
Allegro MicroSystems is a leading global designer, developer, fabless manufacturer and marketer of sensor integrated circuits ("ICs") and application-specific analog power ICs enabling emerging technologies in the automotive and industrial markets. Allegro's diverse product portfolio provides efficient and reliable solutions for the electrification of vehicles, automotive ADAS safety features, automation for Industry 4.0 and power-saving technologies for data centers and green energy applications. For additional information, please visit https://www.allegromicro.com/en/.
Media Contact
Tyler Weiland
Shelton Group
+1-972-571-7834
tweiland@sheltongroup.com
Allegro Contact
Jalene Hoover
VP of Investor Relations & Corporate Communications
jhoover@allegromicro.com