Allegro MicroSystems Introduces New Speed Sensor IC Ideal for Two-Wheeled Vehicles
11月 26, 2018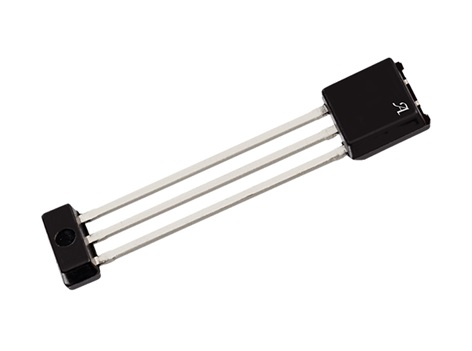 Allegro MicroSystems Introduces New Speed Sensor IC Ideal for Two-Wheeled Vehicles
11月 26, 2018
Robust Design for a Variety of Target Shapes and Sizes
Manchester, NH – Allegro MicroSystems today announced the A17301, a new Hall-effect sensor IC ideal for two-wheeled vehicles, particularly in position and timing applications like speedometers and tachometers for engine control.
Integrating electromagnetic capability (EMC) components into a small SIP package, the A17301 is a robust solution for digital ring-magnet sensing or ferromagnetic target sensing when coupled with a back-biasing magnet. This new device eliminates the need for external filter capacitors while improving reliability and reducing the cost of a final sensor assembly. The IC incorporates dual Hall-effect elements with 2.2 mm spacing and signal processing that switches in response to differential magnetic signals.
"The 17301 uses Allegro's differential architecture, which inherently avoids the flatline and chatter issues that single Hall element solutions often face," explained Bob Fortin, Vice President of Allegro's Sensor Business Unit. "This part is ideal for obtaining speed and duty cycle information for position and timing applications."
The A17301 contains sophisticated digital circuits to reduce system offsets, to calibrate the gain for air gap independent switch points, and to achieve true zero-speed operation. Running mode recalibration provides immunity to environmental effects such as micro-oscillations of the target or sudden air gap changes. The use of a digital peak detector for output switching control ensures that the input signal is continuously and accurately tracked, regardless of the amount of signal shift between output edges.
Allegro's A17301 is available in a 3-pin SIP (suffix UC). The package is lead (Pb) free with 100% matte-tin lead frame plating and an operating ambient temperature range of –40°C to 160°C.
About Allegro
Allegro MicroSystems (Allegro) is a leader in developing high-performance power and sensing semiconductors. Allegro's innovative solutions serve high-growth applications within the automotive market with additional focus on industrial and consumer/computing solutions. Allegro is headquartered in Manchester, New Hampshire (USA) with design, applications, and sales support centers worldwide. For more information, please visit www.allegromicro.com.
Editorial Contact:
Nicole Bump
Senior Manager, Marketing Communications
Tel: (603) 314-1586
nbump@allegromicro.com