Allegro MicroSystems, Inc. Expands Family of Single and Dual Low Noise Block Supply and Control Voltage Regulators
1月 03, 2012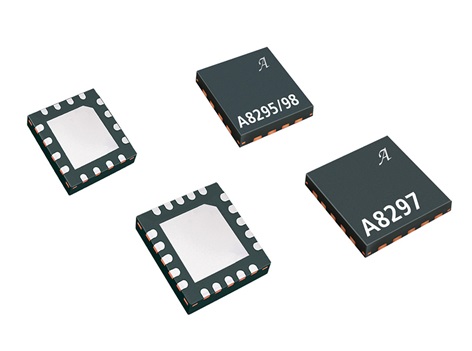 Allegro MicroSystems, Inc. Expands Family of Single and Dual Low Noise Block Supply and Control Voltage Regulators
1月 03, 2012
Designed for Satellite Receivers
Worcester, MA - Allegro MicroSystems, Inc. introduces the next-generation devices in a family of single and dual LNB supply and control voltage regulators designed for satellite receivers in Set Top Boxes and LCD TVs. These single and dual low noise block converter regulators (LNBR) are fully integrated linear and switching voltage regulators, specifically designed to provide the power and the interface signals to an LNB down converter via coaxial cable.
Allegro's latest generation of devices A8295, A8297 and A8298 offer increased internal protection and robustness, an integrated boost MOSFET, current sensing, and compensation which simplifies the design and minimizes components and PCB size. All devices have a reduced supply current to save energy, improved diagnostics, and a resistor-programmed output current limit to minimize the boost inductor/diode size and costs.
The single-output A8295 is a higher current version of Allegro's A8296 LNBR, with both devices serving the single-tuner satellite STB market. The dual-output A8297 is ideal for dual-tuner DVR models. The A8298 is a ceramic capacitor capable version of the A8295, targeted at extremely small form factor satellite tuner applications such as "super small" STB and integrated LCD televisions.
The A8295SESTR-T and the A8298SESTR-T are available in a 4 x 4 TQFN/MLP-20 package. The A8297SETTR-T is available in a 5 x 5 TQFN/MLP-28 package.