Allegro Microsystems, LLC Announces New Single LNB Supply and Control Voltage Regulators
12月 17, 2013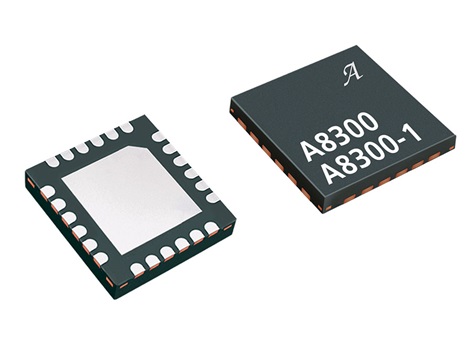 Allegro Microsystems, LLC Announces New Single LNB Supply and Control Voltage Regulators
12月 17, 2013
Designed with Expanded Control and Enhanced Diagnostic Features
Worcester, MA - Allegro MicroSystems, LLC adds to its extensive portfolio of low noise block regulators (LNBRs) designed for satellite receivers in Set Top Boxes and LCD TVs. Allegro's "Generation 5" A8300 and A8300-1 are fully integrated linear and switching voltage regulators that are specifically designed to provide the power and the interface signals to an LNB down-converter via coaxial cable.
The A8300 is optimized for low-profile ceramic boost capacitors, while the A8300-1 is designed for use with lower cost electrolytic capacitors. For DiSEqC™ communication the ICs provide an internal 22-kHz tone that is gated with a control pin, or can accept an external 22-kHz through this same pin. In addition, these devices have integrated tone detection capability for full two-way DiSEqC™ communications, as well as an integrated gate drive for the filter bypass FET.
A "sleep" pin is available to maximize power savings and to quickly shut down the device if needed, without using I²C™ control. The devices also offer an Early Power Failure (EPF) function, which helps to verify the status of the 12 V rail as well as initiate shutdown routines. The I²C™- compatible interface provides control capabilities for complex system requirements, as well as diagnostic capabilities for system fault reporting.
Allegro's A8300SESTR-T² and A8300SESTR-1-T² are supplied in a 4 mm × 4 mm, 24-contact, lead-free (Pb), QFN package (suffix ES), with 100% matte tin plated leadframe.