Allegro MicroSystems, LLC Introduces New Two-Wire Hall-Effect Latch
9月 09, 2015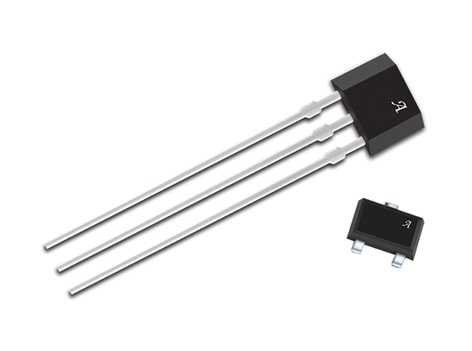 Allegro MicroSystems, LLC Introduces New Two-Wire Hall-Effect Latch
9月 09, 2015
Highly Sensitive Device with Automotive-Grade EMC Performance
Worcester, MA – Allegro MicroSystems, LLC introduces a new two-wire Hall-effect latch with increased magnetic sensitivity. The A1245 latch is produced on the Allegro™ advanced BiCMOS wafer fabrication process. It implements Allegro's patented high frequency, 4-phase, chopper-stabilization techniques to achieve magnetic stability over its full operating temperature range, -40 to +150ºC. A Hall-effect latch will be in the high output current state in the presence of a magnetic south polarity field of sufficient magnitude and will remain in this state until a sufficient north polarity field is present.
Two-wire latches are particularly advantageous in cost-sensitive applications because they require one less wire for operation versus the more traditional open-collector output switches. Additionally, the system designer inherently gains diagnostics because there is always output current flowing, which should be in either of two narrow ranges. Any current level not within these ranges indicates a fault condition.
The A1245 is designed for speed and position sensing of ring-magnets or other moving/rotating assemblies in applications that are safety-critical and/or have long wiring harnesses. Examples include automotive applications such as internal mode switch (IMS) transmissions and transmission range switch (TRS)/manual level position sensor (MLPS) shift selectors; electronic parking brake motors; electronic power steering (EPS); and sunroof, tailgate and other motors; industrial/consumer applications include white goods, industrial/factory automation, and automatic doors. Overall ruggedness, including industry leading ISO 7637-2 performance, is achieved with an integrated voltage regulator, clamping diodes, ESD protection, and reverse-battery protection.
The device is offered in two package styles. The LH is a SOT-23W style, miniature low profile package for surface-mount applications. The UA is 3-pin ultra-mini single inline packages (SIP) for through-hole mounting. Both packages are RoHS-compliant with 100% matte tin leadframe plating.
The A1245 is offered with a choice of current levels corresponding to the switch's off or low state, ICC(L).