Allegro MicroSystems, LLC Announces New Fast-Recovery Rectifier Diode Series
10月 20, 2015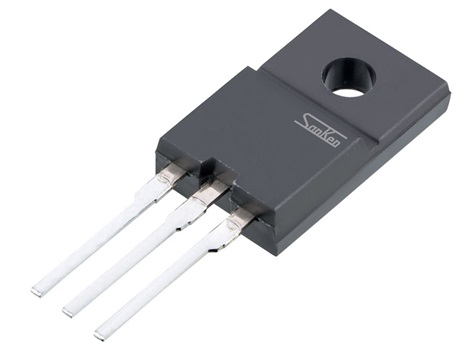 Allegro MicroSystems, LLC Announces New Fast-Recovery Rectifier Diode Series
10月 20, 2015
Achieve High-Accuracy Temperature Detection in Real-Time
Worcester, MA – Allegro MicroSystems, LLC announces the release of a fast-recovery rectifier diode series that incorporates a Schottky barrier diode (SBD) for temperature detection. The FMKS series is used for thermal protection of switching power supplies for various applications and is offered by Allegro and manufactured and developed by Sanken Electric Co., Ltd. in Japan. This new series is targeted at the consumer and industrial markets with end applications to include: white goods, audio & visual equipment, lighting equipment, telecommunication equipment, as well as for secondary-side rectification of switching power supplies.
Thermistors and posistors are typical components which are used to detect temperature. Thermal connection, when using these components, has to be taken into consideration by locating them where temperature needs to be measured.
The FMKS-2000 Series is an ultra-fast recovery diode (200 V reverse voltage) series with an SBD formed on the same die. This makes it possible to detect overheating caused by overcurrent (temperature increase of built-in FRD). By using this new FMKS series, mounting consideration for thermal connection is not necessary. The FMKS series simplifies the overall design process.
The FMKS series is available in a TO-220F full-mold package.