Allegro MicroSystems, LLC Announces Unique 3D, Omnipolar Magnetic Sensor IC Using Vertical Hall Technology
5月 26, 2015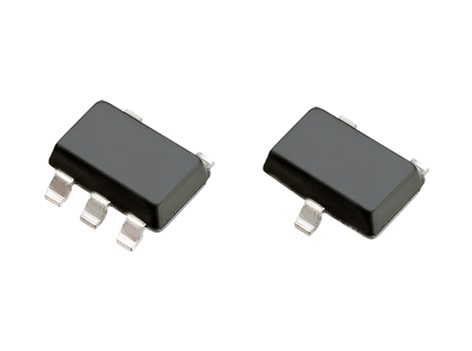 Allegro MicroSystems, LLC Announces Unique 3D, Omnipolar Magnetic Sensor IC Using Vertical Hall Technology
5月 26, 2015
Highly Sensitive IC Detects Magnetic Proximity/Tampering
Worcester, MA – Allegro MicroSystems, LLC announces the A1266, a unique sensor IC incorporating a combination of vertical and traditional planar Hall-effect sensor ICs that can detect a magnetic field of either polarity in any direction. Its omnipolar, omnidirectional sensitivity makes it ideal for detecting magnetic tampering in smart meters, ATMs, gambling/gaming machines, ticket machines, and electronic locks. The A1266 can also serve as a general-purpose magnetic switch that is relatively insensitive to magnet orientation or polarity in applications such as games, consumer electronics, white goods, etc.
This tiny surface-mount SOT23 IC is functionally equivalent to an array of three standard hall sensors mounted in three different orientations, something that is not possible with a single circuit board and all surface-mount components. The device has higher sensitivity than most conventional Hall-effect switches (BOP = 25 G typical). The result is high-sensitivity 3D tamper or proximity sensing in less space with lower assembly cost.
Each device integrates on a single silicon chip a Hall-voltage generator, a small-signal amplifier, chopper stabilization, a Schmitt trigger, and one or more NMOS outputs. Due to Allegro's proprietary dynamic offset cancellation techniques, the magnetic operating characteristics are specified across the operating voltage and temperature ranges. The A1266 is designed for operation in green and battery-powered systems; it can be powered from a 2.5 to 5.0 V supply and the average supply current is typically 7.5 µA at 2.5 V. The operating temperature range is -40 to +85°C.
Two configurations are available: one with a separate output for each sensing direction (X, Y, Z) and one with a combined output (X+Y+Z). Package type LH is a modified SOT23W surface mount package that is RoHS-compliant and lead (Pb) free (suffix, -T), with a 100% matte-tin plated leadframe.