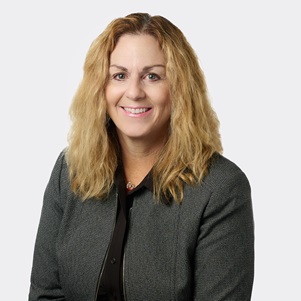 Joanne Valente joined Allegro in 2018 and serves as Senior Vice President and Chief Human Resources Officer. Joanne has more than 25 years of global HR leadership experience in high-tech industries. Prior to joining Allegro, Joanne served in Human Resources Director roles covering Sales, Marketing, Engineering and Talent Acquisition for Analog Devices.
Joanne has a proven track record of helping companies maximize organizational effectiveness to drive growth, profitability and the achievement of strategic business objectives. With extensive expertise in mergers and acquisitions, she has helped successfully close and integrate more than 16 deal transactions over her career. Joanne is credited with leading Allegro's cultural evolution, including the development and implementation of core values that support the company vision and mission.
Joanne earned her B.A. in Management from Lesley University in Cambridge, MA. Outside of Allegro, Joanne has been an active volunteer for the Boston Bruins Alumni Foundation for more than 20 years.