Allegro Welcomes Max Glover as Sr. VP. WW Sales
七月 16, 2019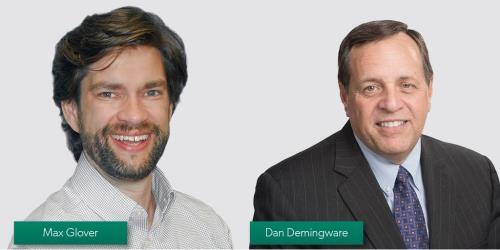 Allegro Welcomes Max Glover as Sr. VP. WW Sales
七月 16, 2019
Dan Demingware, Sr VP of Sales, retiring after 36 years with Allegro
On Monday, July 15th, Dan Demingware, Sr. VP. Sales, announced his retirement, set to take place this November. Dan joined Allegro in 1983 as a Manufacturing Technician working on the assembly of Discrete devices and Hall Effect Sensors. He transferred into Sales in 1990 as a Sales Engineer in Indiana before advancing to a Sales Manager role in Michigan. Dan relocated back to Massachusetts in 2002 as North American Sales Director and continued to progress through leadership roles until he became the SVP of Sales, where he successfully grew company sales to an all-time high. Dan has also been a key member of the executive management group for many years and always represented the strong voice of the customer. He has traveled the world many times over to develop enduring relationships with important customers – far too many to mention here. The entire organization will miss his guidance, leadership and friendship.
With that, Max Glover has joined Allegro to succeed Dan as Senior Vice President of WW Sales. Max joins Allegro from Intel, where he served as the General Manager of the Automotive Sales Division. Max has built and successfully led a global team of sales and technical professionals to accelerate the growth of large corporations in the automotive industry through comprehensive engagements with top automakers, Tier 1 suppliers, and new mobility players. Max holds his B.S.E.E from University of Cincinnati. Allegro is confident that Max will bring significant knowledge and experience to further the company's growth and success.
Join the Allegro community in wishing Dan the best of luck in the next phase of his life and welcoming Max into his new role.