Get Started with Our Hardware Kits and Demonstration Boards
Ready to start prototyping? Allegro offers demonstration boards and evaluation kits for a series of high-performance power and Hall-effect sensor integrated circuits.
Do you need additional design resources?
For programmable board software, visit registration.allegromicro.com and register for an account.
Featured Evaluation Kit: ASEK-20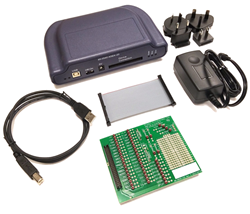 The ASEK-20 Kit is the main programmer and is intended to be combined with device specific daughterboards (available separately) that allow benchtop evaluation and programming of individual Allegro Sensors.