Allegro Environmental Policy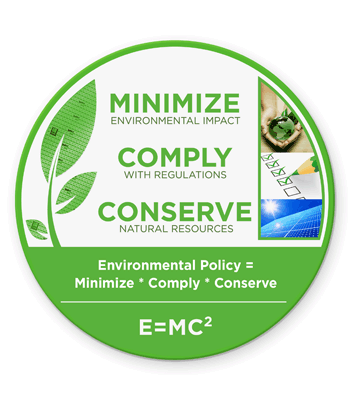 At Allegro, we believe that innovative products should leave their mark on our world, but not our planet. That's why we're taking a sustainability-first approach to semiconductor design and manufacture.
Across teams and around the world, we're leading by example. Whether it's designing new products to use fewer raw materials, developing processes to reduce production complexity, or giving customers new ways to reduce energy consumption and carbon footprints, we're supporting a cleaner, greener world through action and innovation. Here are just a few of the ways we're helping move the world toward a safer and more sustainable future:

MINIMIZE Environmental Impact
We're committed to creating and maintaining policies, programs, and practices that ensure sustainability is at the forefront of everything we do. From evaluating purchasing decisions in our offices to monitoring processes across our supply chain, we're taking steps to reduce our global carbon footprint.
COMPLY with Applicable Laws and Regulations
We've implemented programs and policies that help ensure full compliance with all applicable laws, regulations, and requirements in the communities where we operate. As guidelines change, we update our business plans and ongoing operations to ensure a safer, greener future for everyone.
CONSERVE Natural Resources
We're dedicated to making our products smaller, lighter, and more user friendly. Not only does this help automotive and equipment manufacturers design products with lower energy needs and smaller carbon footprints, it also reduces the consumption of fossil fuels, raw materials, and water across the entire supply chain.