New ISO 26262 / ASIL-D Power Management IC for Automotive Control Units
January 16, 2018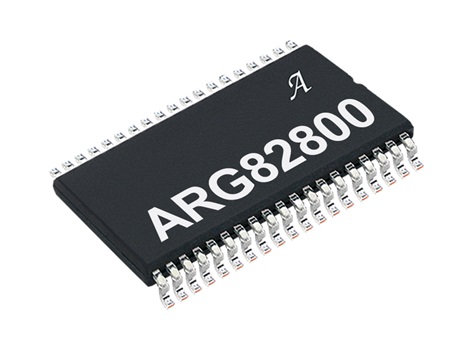 New ISO 26262 / ASIL-D Power Management IC for Automotive Control Units
January 16, 2018
DC/DC PMIC plus 4x Integrated High Side Gate Drivers
Allegro MicroSystems, LLC announces a new power management IC that integrates a buck or buck/boost pre-regulator, four LDOs, and four floating gate drivers. The pre-regulator uses a buck or buck/boost topology to efficiently convert automotive battery voltages into a tightly regulated intermediate voltage complete with control, diagnostics, and protections. Allegro's
ARG82800
device is targeted at the
automotive market
with end applications to include
electronic power steering (EPS)
,
transmission control units (TCU)
, and
advanced braking systems (ABS)
.
The output of the pre-regulator supplies a 3.3 V or 5.0 V selectable 350 mA linear regulator, a 5 V / 100 mA linear regulator, and two 120 mA protected linear regulators which track VUC output. Designed to supply power for microprocessors, sensors, and CAN transceivers, the ARG82800 is ideal for under-hood applications.
The independent floating gate drivers have the capability of controlling N-channel MOSFETs through SPI. These MOSFETs can be configured as phase or battery isolation devices in high current motor applications. An integrated charge pump allows the driver outputs to maintain the power MOSFETs in the on state over the full supply range with high phase-voltage slew rates. Enable inputs to the
ARG82800
include a logic level (ENB) and a high voltage key-switch enable (ENBAT). It also provides flexibility with a disable function of the individual outputs through a serial peripheral interface (SPI).
Diagnostic outputs from the device include a power-on reset output (NPOR) and a fault flag output (FFn) to alert the microprocessor that a fault has occurred. The microprocessor can read fault status through SPI. Dual bandgaps (one for regulation and one for fault checking), BIST, and a myriad of internal diagnostics enhance Functional Safety (FuSa) coverage for critical automotive applications.
The
ARG82800
is supplied in a low-profile (1.2 mm maximum height) 38-lead eTSSOP package (suffix "LV") with exposed power pad for enhanced thermal performance.