Allegro MicroSystems, Inc. Introduces New Automotive-Grade High Current LED Driver IC
August 21, 2012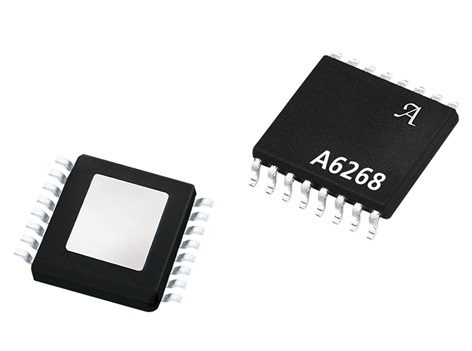 Allegro MicroSystems, Inc. Introduces New Automotive-Grade High Current LED Driver IC
August 21, 2012
Full AEC-Q100 Grade 0 Automotive Qualification with 5 V Input Operation for Start/Stop
Worcester, MA – Allegro MicroSystems, Inc. adds a new DC-DC converter controller to their existing line of automotive LED lighting drivers. This new LED driver IC provides a programmable constant current output for driving high power LEDs in series. Allegro's A6268 is targeted at both the automotive and industrial markets with end applications to include LED Headlights, Daytime Running Lights (DRL), Fog Lights and other high power LED applications.
The A6268 operates from a wide input voltage range, making it ideal for start/stop designs as well as handling double-battery and load-dump conditions. It provides a cost-effective solution using an external logic-level MOSFET and minimum additional external components. The maximum LED current is set with a single external sense resistor and can be modified using a current reference input. Direct PWM control is possible via the enable input, which also provides a shutdown mode.
The DC-DC converter can be configured as either a ground referenced boost converter or a supply referenced boost converter providing buck-boost capability. The buck-boost topology used ensures that there is no leakage path through the LEDs when in shutdown and no inrush current at power-up. A programmable switching frequency between 100-700 kHz offers flexibility to minimize EMI/EMC and AM band avoidance.
Integrated diagnostics and two fault outputs give indication of VIN and VREG undervoltage, chip overtemperature, output open circuit, LED short circuit and LED undercurrent, and can be configured to provide short to supply and short to ground protection for the LED connections, LED overcurrent and shorted LED string protection. A unique feature is the ability to detect one or more shorted LEDs.
The A6268KLPTR-T is available in a 16-pin TSSOP with exposed pad (suffix LP) for enhanced thermal performance.