Allegro MicroSystems, Inc. Announces New Addition to their Family of Regulators For Satellite Receivers and LCD TV "Combo" Designs
April 10, 2012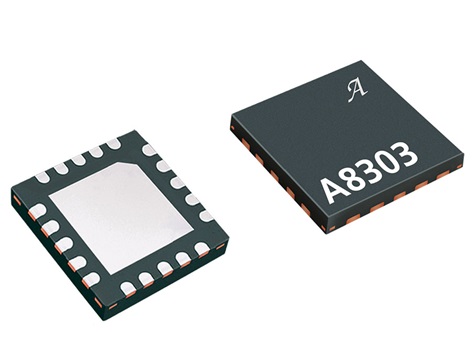 Allegro MicroSystems, Inc. Announces New Addition to their Family of Regulators For Satellite Receivers and LCD TV "Combo" Designs
April 10, 2012
Small Ceramic-Cap-Based Solution Adds Key Voltage Needed for Japan Market
Worcester, MA – Allegro MicroSystems, Inc. expands their family of Low Noise Block Regulators (LNBRs) designed for satellite receivers in Set Top Boxes and LCD TVs. Allegro's A8303 is a single channel LNBR that utilizes small ceramic capacitors (instead of electrolytic) within the boost regulator control. The end result is a lower-profile solution that is a key requirement in LCD TV designs. Furthermore, the device can provide a key output voltage setting (15.6 V) to accommodate Japan-specific design requirements.
Allegro's latest device offers industry-leading internal protection and robustness, an integrated boost MOSFET, current sensing, and compensation which simplifies the design and minimizes components and PCB size. The A8303 has a low supply current to save energy, high level of diagnostics, and a resistor-programmed output current limit to minimize the boost inductor/diode size and costs.
The A8303SESTR-T is available in a 4 x 4 TQFN/MLP-20 package.