Allegro MicroSystems, LLC Announces a New Three-Phase MOSFET Controller IC
June 04, 2013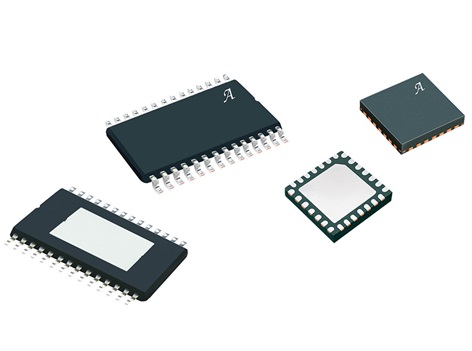 Allegro MicroSystems, LLC Announces a New Three-Phase MOSFET Controller IC
June 04, 2013
Designed for Commercial and Industrial Applications with > 10 A Load Current
Worcester, MA– Allegro MicroSystems, LLC introduces a new three-phase MOSFET controller IC that is designed for pulse width modulated (PWM) current control of three-phase brushless DC motors. The A4915 is capable of high current gate drive for 6 all N-channel power MOSFETs. An internal charge pump ensures gate drive down to 7 V supply and provides limited gate drive down to 5 V. A bootstrap capacitor is used to generate a supply voltage greater than the source voltage of the high side MOSFET, a requirement for N-channel MOSFETs. This new device is targeted at both the industrial and consumer markets with end applications to include power tools, lawn and garden equipment, pumps, and household appliances.
Internal synchronous rectification control circuitry is provided to improve power dissipation in the external MOSFETs during PWM operation. Internal circuit protection includes latched thermal shutdown, dead time protection, and undervoltage lockout. Special power up sequencing is not required.
The A4915 is supplied in a 28-pin TSSOP with an exposed thermal pad (suffix LP) and a 28-contact 5 × 5 mm QFN with an exposed thermal pad (suffix ET). These packages are lead (Pd) free, with 100% matte-tin leadframe plating.