Assumptions:
A. The current carrying conductor is on the same plane as the Hall element, and
B. The conductor has an infinite length
The result based on above assumptions will be the worst case result in terms of the influence of the stray field generated by the current carrying conductor on the Hall element.
The magnetic field generated in the direction perpendicular to the plane in which the conductor and the Hall element lie, at the distance l to the conductor will be:
Β = µ × I ⁄ (2π × L) (tesla)
Where:

µ = µ0 = 4π × 10-7(H/m) = 400π(nH/m), assuming no core material around,

I is in amperes, the current flowing in the conductor, and

L is in meters, the distance between the point under consideration and the conductor.

The analysis is based on the fact that the magnetic coupling coefficient of ACS710 family is typically 9.5 gauss per ampere (0.95 mT/A).

The graph in figure 5 shows absolute current error caused by a current carrying conductor which lies in the same plane as the Hall element, at various distances. The percentage error relative to full range and be calculated as:

Err = (absolute current error ⁄ IP) × 100 (%)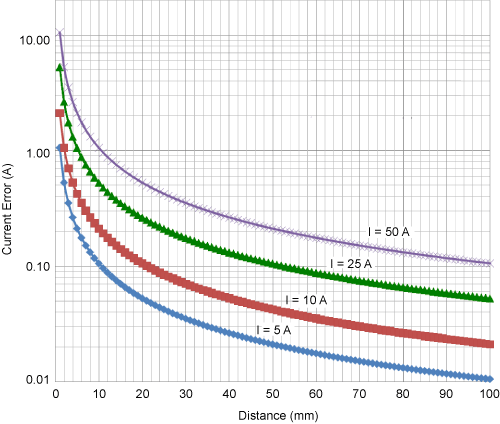 Figure 5. The absolute current error versus separation distance for various current values.